New holding tank install, sounds fun doesnt it!
For this project I used:
TODD ENTERPRISES Polyethylene Holding Tank from West Marine (14x10x24 13gal part#9445289)  If I was to do this again I would use the (10x16x30 20gal tank)
1/4″ starboard 24″x24″
1×2 Oak boards
1-1/2″ and 1″ white waste water hoses
1/2″ clear hose (for vent)
JABSCO Macerator Pump
JABSCO Diverter valve with lockout
1-1/2″ check valve
1-1/2 x 1-1/2 x 60 Gavanized angle from Lowes
Push button momentary switch
Wind Dragon came to us with a new head but no holding tank.  It was plumbed straight to the through-hull fitting for discharge.  Joy!  Well of course this had to be fixed asap!  I found a couple write-ups on adding waste tanks to Hunter 33's and decided to do something like these 2:  sample 1  sample 2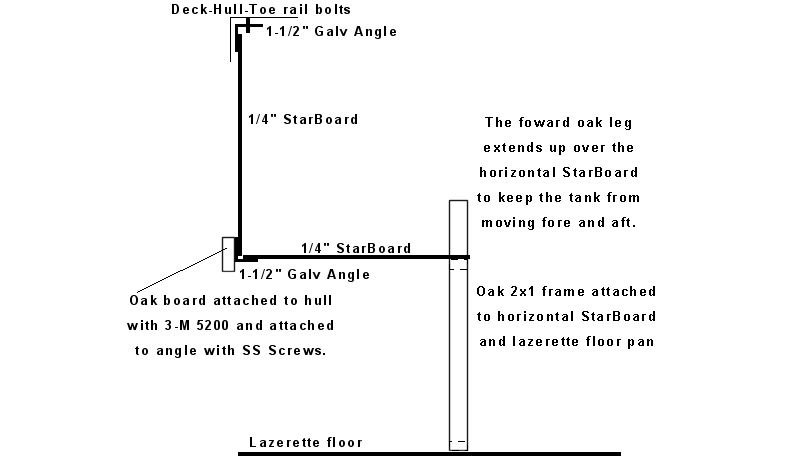 I decided after some more research that I would place the macerator pump between the head and tank.  With a push button switch located on the wall to pump the waste from the head to the tank.  There is also a check valve after the pump to help keep backflow to a minimum.  Because the entire tank is above water line gravity should be enough to empty the tank when dumping overboard and no siphon breaks are needed.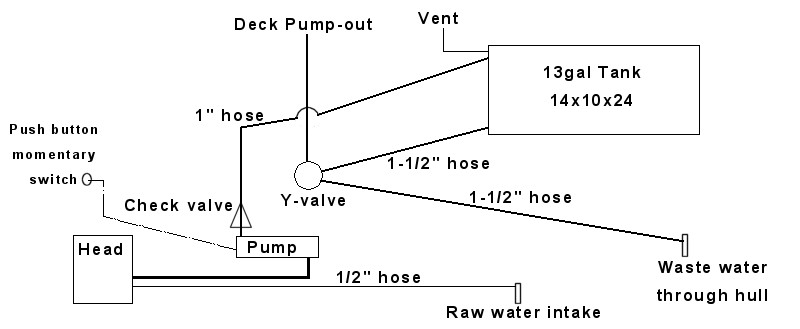 Below you can see the Galvanized Angle attached to the deck/hull/toe rail bolts and 1/4″ star board.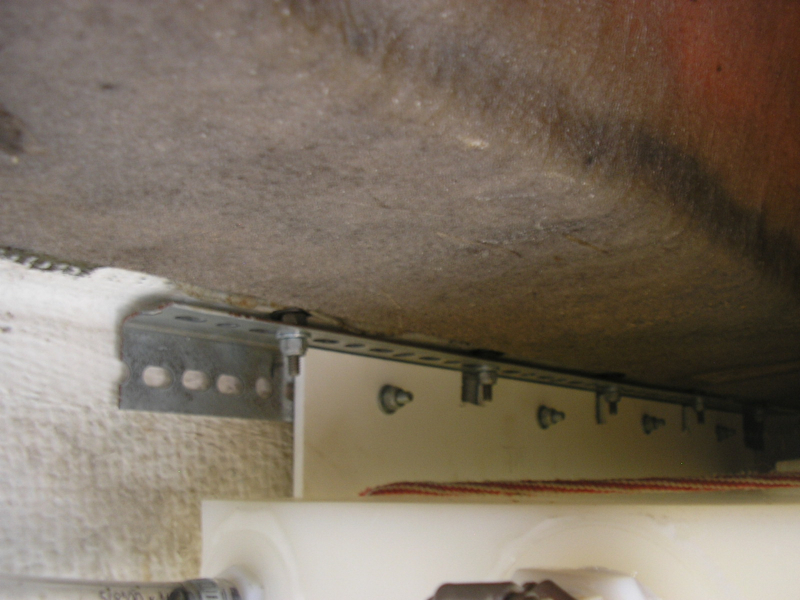 Below you can see the lower Galvanized Angle attached to a short peice of oak board (used 5200 to attached to hull to keep metal from touching/rubbing the hull. The vertical and horizontal peices of 1/4″ starboard are attached to this angle to support the tank.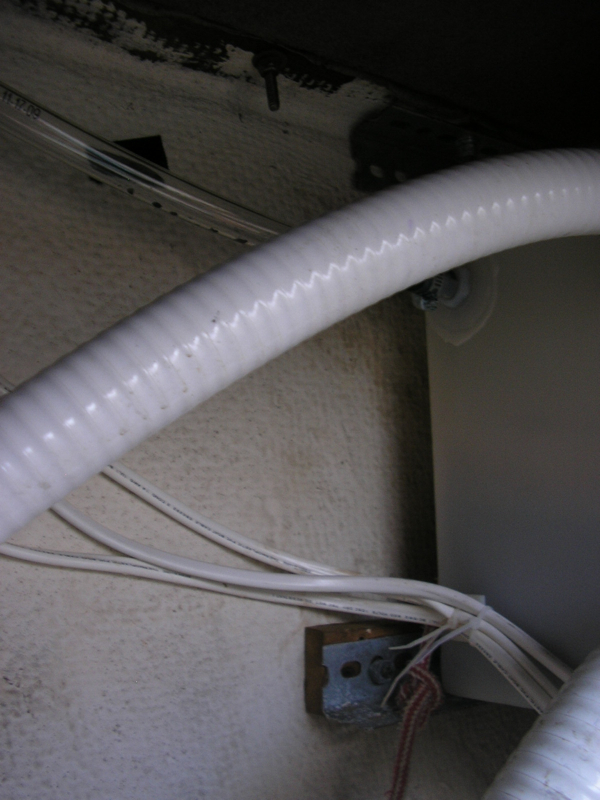 Below you can see the oak support legs, the one in the back is attached to the lip of the lazerette pan and the one in front is attached to the floor of the pan.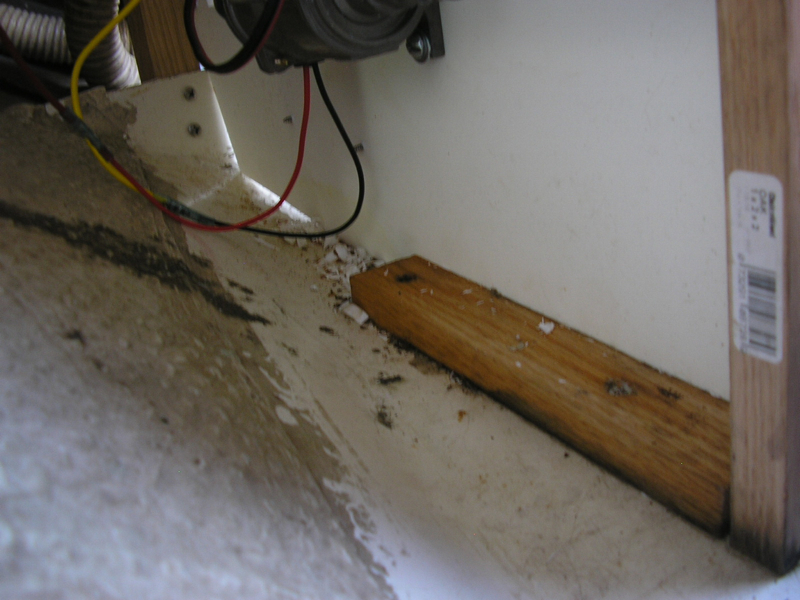 In the photo below you can see how the tank is mounted up as far as it will go.  The shape of the cockpit wedges the tank and keeps it from moving port to starboard.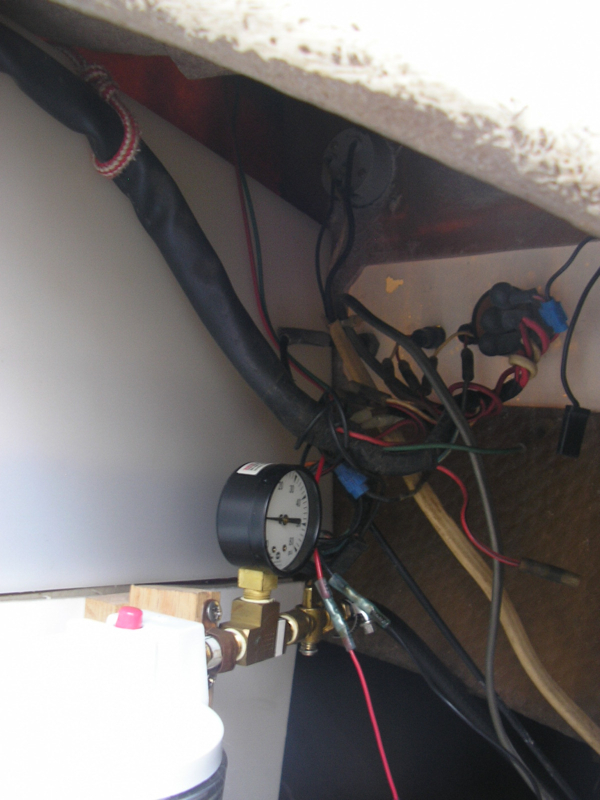 The Y-valve mounted to the floor.  You can see the 1″ hose from the pump to the tank.  The 1-1/2″ drain line from the tank and 1-1/2″ deck pump-out  line are hooked up (the overboard hose is not hooked up in this photo).  The box with knobs on it is a propane tankless water heater (I will be removing this in an upcomming project).